CALCIUM REMOVAL WITH MAXXSTRIP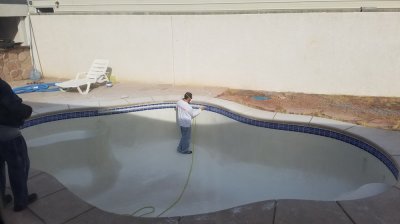 MaxxStrip has multiple applications. One of the best is fountain and pool tile cleaning, which is an extremely safe and effective technique for removing calcium and scale deposits. Unlike other pool tile cleaning methods which involve dangerous chemicals, the results are faster and cleanup is much easier. And, it's safe to swim as soon as you finish! MaxxStrip blasting media is all natural, water-soluble, silica and toxic metal-free, non-hazardous, non-toxic, and non-sparking. MaxxStrip's pH is neutral, making it landscape-safe as well. 
CALCIUM REMOVAL WITH BEADBLASTING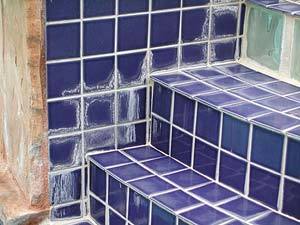 Tile Savers of Nevada will remove calcium from your pool tile by "glass bead" blasting! Unlike other methods which involve dangerous chemicals and or abrasive pumice stone which can damage your pool tile, bead blasting is fast, safe and very effective. We typically only drain the pool about one foot below the water line.  

Let us make your pool tile look brand new in less than a day!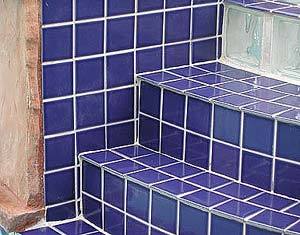 TILE REPAIR & REPLACEMENT
Whether you need a few tiles reset or you want to completely replace that outdated 80's tile, we can help! Your pool will last forever with the proper maintenence, and you may even want to update the style with some new pool tiles. Our ceramic and porcelain tile options are affordable and have many style and color options to make your pool look brand new again.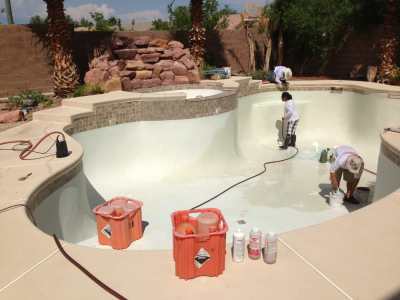 ACID WASHING
An acid wash is the purposeful stripping of a thin layer of plaster, exposing fresh plaster beneath. Therefore, it is ill advised to make it an annual custom, which will accelerate the need for re-plastering. Most plaster coats (sometimes called whitecoat or marcite) are in excess of 1/2", so a careful acid wash every 5 years won't hurt.